Viewer
Each case displays a set of images from the simulation CT scan. You can scroll through the images using the manual scroll bar at the top of the screen or with your mouse's scroll wheel. Magnify the image in your screen view using zoom in upper left of image. Once zoomed, click and drag the image to re-center on area of interest.
Each case displays a complete set of contours (also known as structures), which were created for radiation treatment planning, including both target volumes and organs at risk (OARs) of side effects from radiation. TIP: Contouring these 3D structures enables calculation of radiation dose to maximize tumor control and minimize normal tissue toxicity.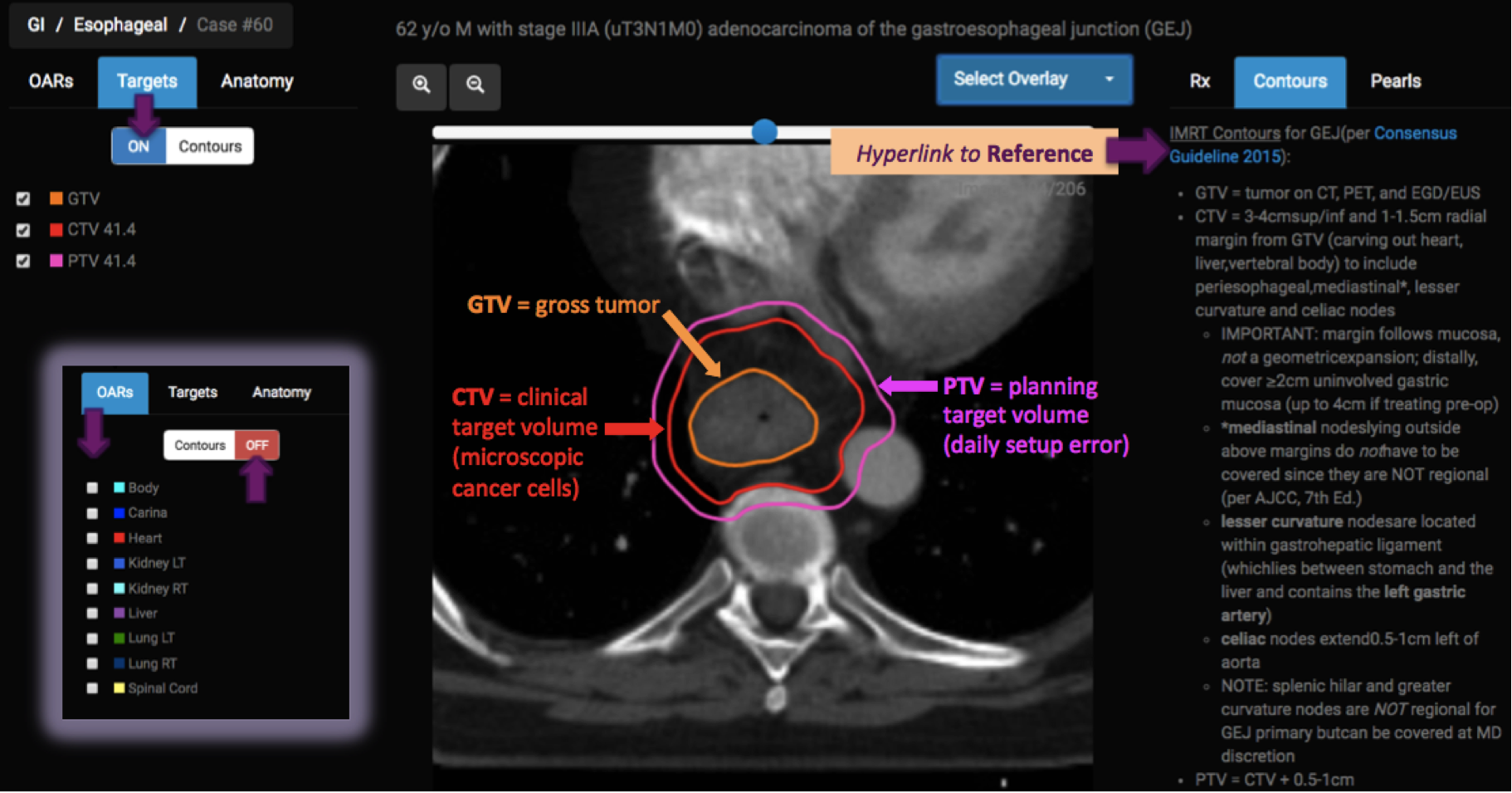 In this screenshot, all "OARs" have been turned OFF (notice heart, lungs, and spinal cord are no longer visible) and "Target Volumes" have been turned ON. The CTV demonstrates a radial margin not extending into heart or bone (which tumor will typically not invade). The PTV has a 5mm margin for setup error to ensure that if the patient moves within the upper body immobilization device (vac lock in this case), the tumor will still receive adequate dose.
The third tab of contours/structures is for "Anatomy" which represents radiographic anatomy that helps guide contour delineation. NOTE: These are not structures that require a dose calculation! They are simply included for education and guidance.